Have you ever watched a horror film and said to yourself "My god I wish I had made this"?  That is how I felt while watching writer/director Osgood Perkins horror masterpiece The Blackcoat's Daughter. I went in knowing absolutely nothing about it, and walked out realizing nothing would top this for me.  It is because of this that I have stressed since day one that the less you know about this film going in, the better. It was obvious at the time that it would become my #1 horror film of the year. This was August of last year when I was fortunate enough to see it at the Popcorn Frights Film Festival in Miami. I enjoyed it so much, I returned for it's encore screening to close out the fest. So while I have written sparingly about it in the past to preserve the mystery of it all.  It's time for a full SPOILER FREE review since it's official release creeping up next week.
Directed by Osgood Perkins , The Blackcoat's Daughter is an exercise in slow burn dread and my eyes were absolutely glued to the screen as I watched what I now consider to be my one of my favorite horror films ever unfold before me. I cannot stress this enough, DO NOT WATCH THE TRAILERS, OR READ SPOILERS FOR THIS FILM. DO NOT GOOGLE SEARCH IMAGES. It will not only majorly lessen the impact the film has, but also just ruin all of the mystery it sets up in it's first act. The story revolves around two girls who stay behind at their boarding school during winter break, the snowy, isolated location provides the perfect backdrop for what transpires once things get rolling. Without giving any more plot away the film instills a sense of unease upon you from the moment it begins and really does not let up until the credits roll.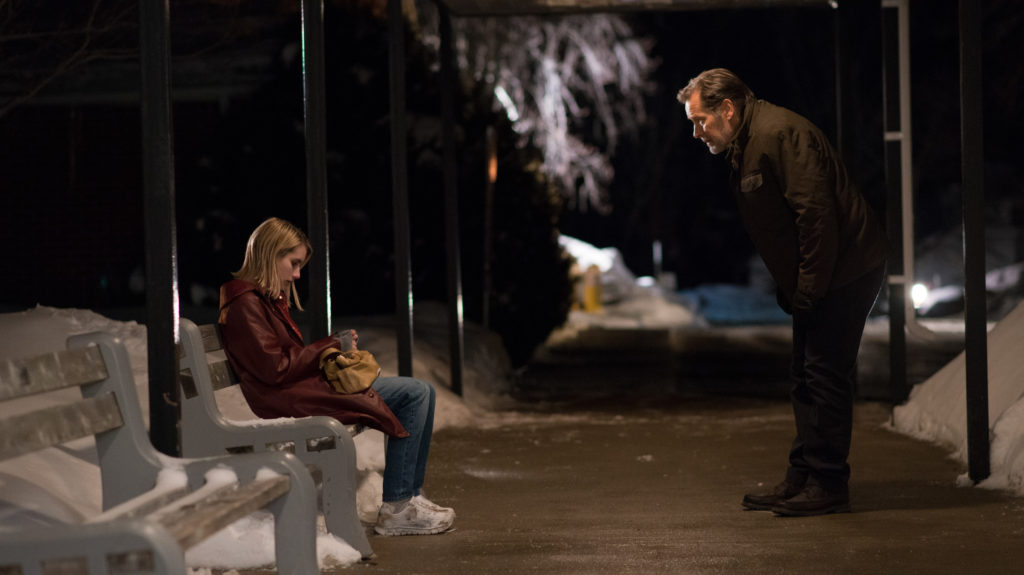 With a talented cast that includes Emma Roberts, Kiernan Shipka, Lucy Boynton, James Remar, and Lauren Holly the acting is fantastic across the board. And I feel extremely confident in stating that this film features one of the most unsettling and creepy performances I have seen in quite some time. I literally had chills at more than one point in this film and that does not happen to me often. Kiernan Shipka in particular is truly incredible in this, and I don't say that lightly. She provides the film with one of the greatest performances in a horror movie I have ever seen. Emma Roberts' role here is much more subdued one than those found in her other horror projects such as Scream 4 and Scream Queens and she too delivers on all fronts. The rest of the cast all turn in solid performances as well and fit the material like a glove. Everyone feels wholly authentic and real.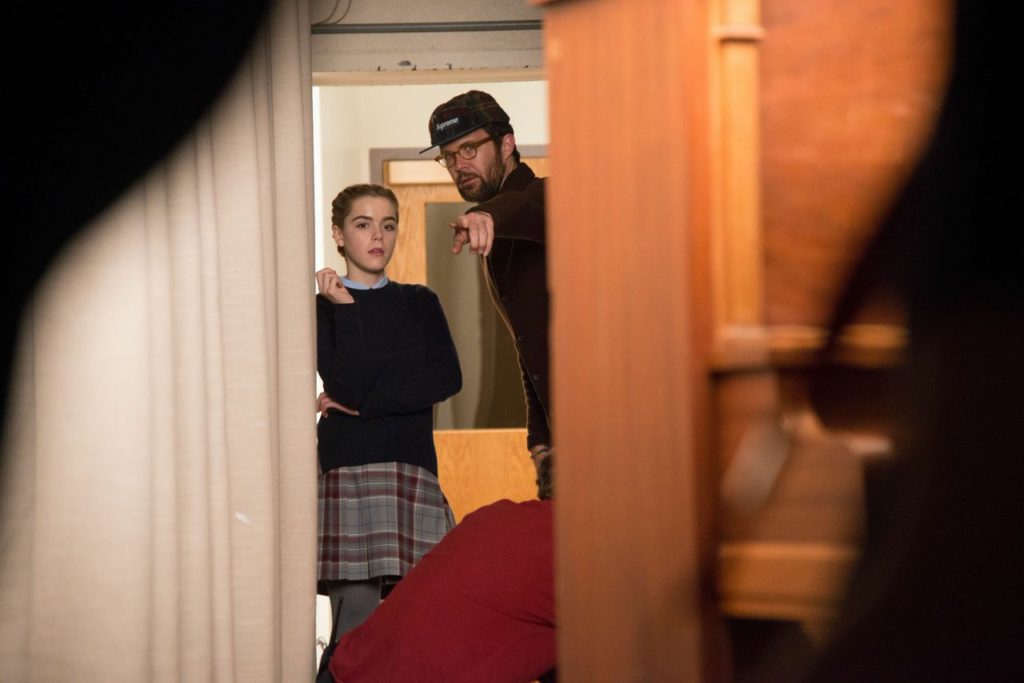 When it comes to the direction, Perkins' restraint is one of his biggest strengths as the film is quiet and minimal but everything he does is deliberate right down to the framing. His wonderful direction is complimented perfectly by a sparse, dark score filled with eerie strings and ambient sounds by his brother Elvis. The tone throughout is grim and serious (my favorite) and the musical cues that weave in and out of the film only when needed are wholly effective. There is a particular piece of music that comes in towards the end that is an epically oppressive and fitting. It helped seal the deal for me on the impact the film has had.  All this is capped off with the superb cinematography by Julie Kirkwood that lends so much to the story and the bleak world it is taking place in.
The Blackcoat's Daughter is so close to a perfect horror film for me, but there is one detail I cannot bring up that makes me stop just short of calling it that. Perhaps it was just a lapse in logic, or perhaps it has an explanation that we can hopefully discover via commentary or something to that effect on it's inevitable blu ray release that will render it a moot point. But even with this one issue, The Blackcoat's Daughter does everything else right and is so on the money when it comes to my personal taste in horror that I cannot help but over look this one thing and fully embrace my love for the film. This is the type of horror film I would love to make myself someday (if ever given the opportunity). I hope it gets the attention it deserves when it is finally released to the masses as I think many will find it to truly be a masterwork of horror. It should haunt audiences for many years to come.
A24 and DirecTV will release THE BLACKCOAT'S DAUGHTER in theaters and On Demand March 31, 2017.