In my never ending daily quest to find new music that can hopefully trancend it's way into my library for the long run, instead of just being a quick fix, I often turn to Soundcloud. More often than not I can stumble upon a good single track or two from an artist that is solid and enjoy it well enough which is great, but other times I really luck out and find an artist who's full body of work lines up perfectly with what I want to hear and it stays in rotation permanently. Such is the case with Bad Penny. 
Hailing from the tri-state area, Bad Penny and her brand of "synth punk" which draws heavy influences from minimalwave, synthwave and italo along with some punk and hardcore thrown in for good measure, immediately caught my ear. Initially it was her song "Night Will Come" which I first came across that spoke to me on every level from its bouncy yet ominous synths to her almost Fever To Tell era Karen O-esque vocals where she casually weaves her way in and out of singing and shouting to the beat. It's a song that make it's presence known as soon as you hear it and I recall playing it a few times in a row after that first listen. Then as luck would have it, I went ahead and added it to my "likes" on soundcloud and proceeded to check out her other work and lo and behold, it was just as good. Tracks like the pulsating "In The City"  where she sings "I'm on the train/ with my headphones on…" seem so perfectly suited to listen to while doing just that.  On "National Anthem" she laments the current state of affairs in our country while still managing to craft what is possibly her most catchy song of them all as it's sure to get your head nodding.  So I gave her a follow, added them along with all her other songs to my collection and now months later they remain part of my weekly listening routine.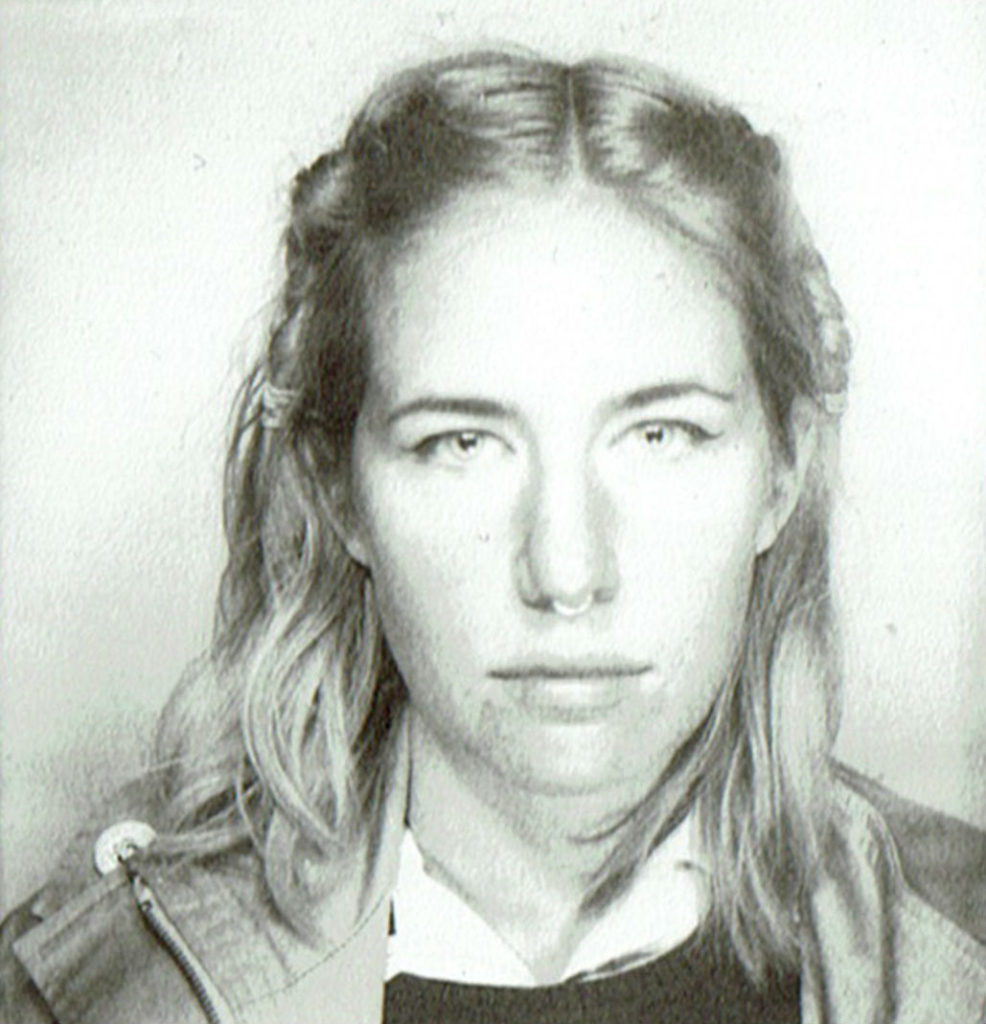 I eventually felt compelled to leave a comment on one of her songs which led her to reach out to say thank you for the kind words and from there we just started talking a bit more about her music and how she goes about creating it. " This Bad Penny project is just me, completely solo. my process is pretty much to first program a pattern on a drum machine pattern and to play synths to it and see if anything i'm doing sticks. a lot of it doesn't – I think i have a folder of about 50 abandoned project files haha! but, i like to create custom patches for my synth sounds and then try to keep the synth layers as minimal as possible. most of the songs are just drums, bass synth, one melody synth, and maybe some ethereal synth sounds. once the sound is in a place i like, I get inspired by the sound to write the words and sing." It is this work ethic and badass sound that has led to touring and performing overseas in Germany this past October as well as her being approached by Ortloff Records who have released a collection of her work on 7″ vinyl as you can see below.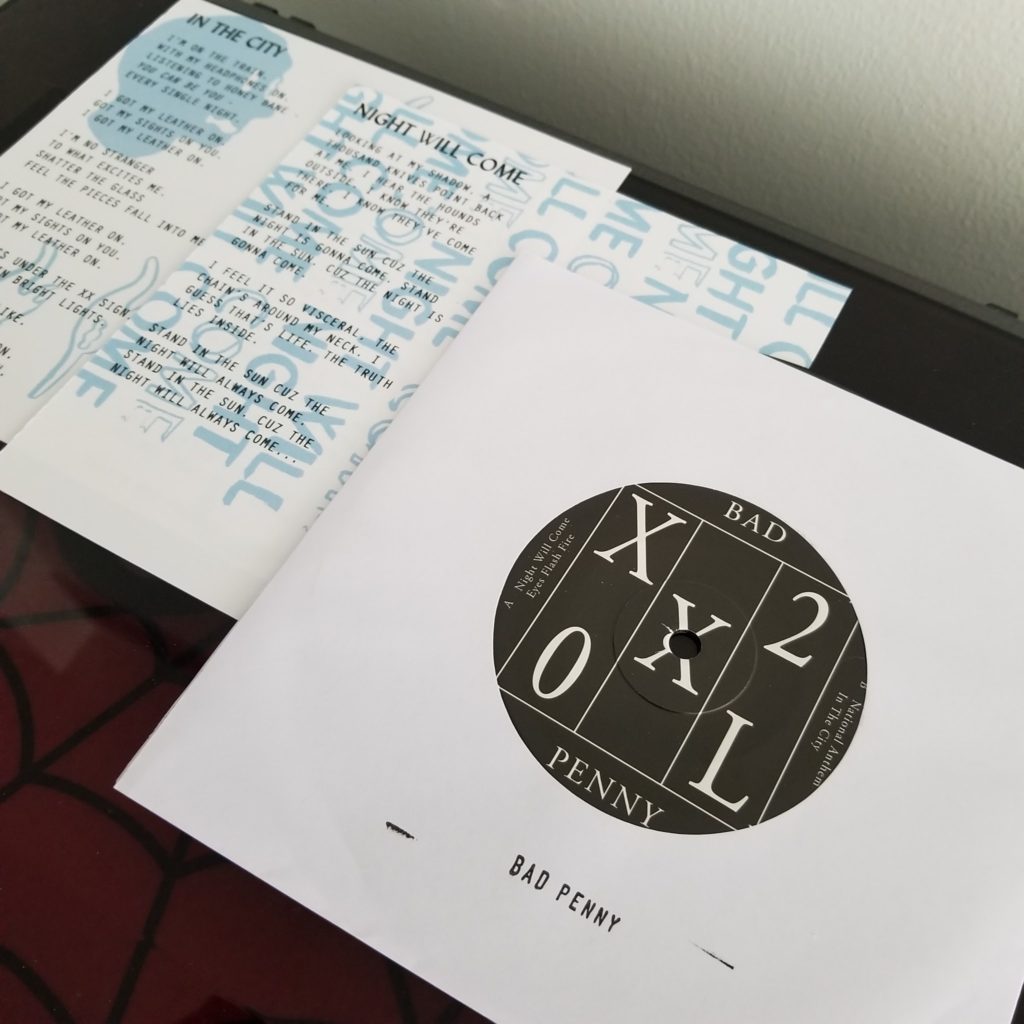 Bad Penny's music really has made it's impact on me and since this year I am trying to showcase and spotlight more music on the site, this was a perfect opportunity to share what she has created. Music is such a big part of films and life in general that when something comes along that I can listen to repeatedly and that people ask about as I am playing it in my house, that it definitely is something to take notice of, appreciate and spread to others to enjoy. Bad Penny's music has already entrenched itself in the position of being something I listen to for a long, long time, and that is just what I hope for everytime I press play on any new song. The horror loving community generally loves it's synth music and this work should fall right in line with those audio sensibilities. Do yourself a favor and check her sounds here and below and give her a follow there and on instagram   and by all means if you dig the music help spread the word!
You can also grab the vinyl album as well here and sure to check out some of the dope custom tee's she creates by painting with bleach, yes bleach!