Another year and another Popcorn Frights film festival is almost upon us. This year I was tasked with creating two posters for the festival so after some discussion with my friend and frequent collaborator Matt Durston as well as Marc from Popcorn Frights. We settled on an idea and Matt and I got to work. We couldn't be happier with the results. As luck would have it. it seems most people loved them as well. 
The first poster was based on a  photo I took of my friend Holly.. Holly has helped me with countless shoots in the past so it seemed like a no brainer to utilize this one for a popcorn themed image. The concept we came up with was to turn the popcorn into skulls and make her a vampire, while giving the photo a vintage 80's painted look executed by Matt in illustrator. We went through a few various versions of colors schemes and eventually settled on the blue and reddish pink glow. Then we created the popcorn skulls separately and Matt overlayed and painted them into the popcorn. The end result of this was a neon tinged 80's throwback that we felt represented the title and locale of the fest well. Happily the consensus seemed to be very positive. It is always great to collab with Matt on projects as not only is he a good friend but he brings a wealth of talent and ideas to the table. We work well together since our skill sets are different enough and we get things done without any drama or ego. Special thanks to Marc and Igor of popcorn frights for the opportunity and asking us to create something fresh for the fest.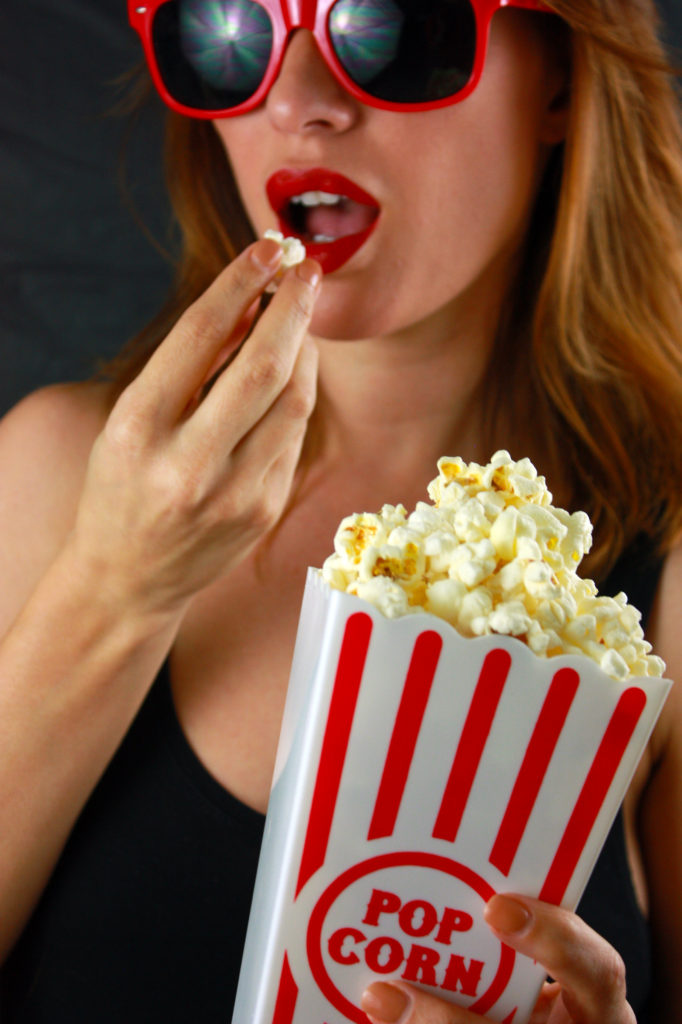 The second poster was intended to be a teaser poster to one up above, so the idea was to only feature the popcorn in a puddle of blood, highlighting the popcorn skulls. I knew immediately I wanted to have this one be simple with a black background, so that meant the blood would have to be stylized and bright red as opposed to realistic dark blood. So I opted to use paint for the puddle and rest the popcorn carton in it. The rest was ported over from the previous photo and edited to fit the new angle as well as a bit of grunge added. This one was a big hit as well and I am really proud of it and happy everyone liked it.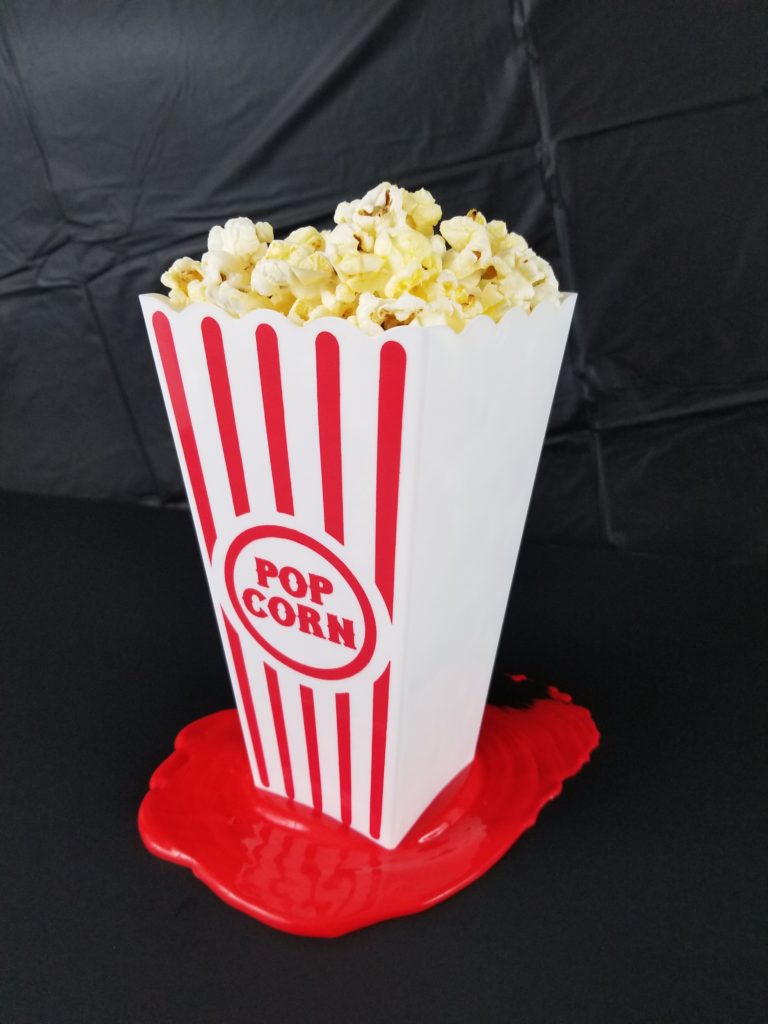 To check out this years Popcorn Frights lineup head over to their site to buy passes and tickets now! its an excellent weeklong horror fest with all types of guests and fun for any horror fan! https://www.popcornfrights.com/